DISPLAYING and STORING DOLLS:



Did you know that dolls are America's third favorite collectables? After coins and stamps. Showing-off dolls is wonderfully easy. It is their very nature to command attention. So much so that perhaps the trick is to protect them from too much attention and -of course- the environment -things like dust, UV light, and bugs & such. Here are some possibilities: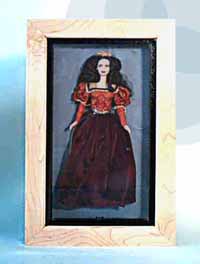 First -if you collect Barbie or similarly sized dolls- is my Doll Display Case. Elegant, easy and -if I do say so myself- altogether perfect to protect as well as display your best dolls.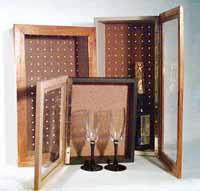 Next, For dolls bigger, (or littler), then Barbie, my Shadow boxes are the way to go. (And if you get one a little bigger then the doll needs, you give yourself the opportunity to add interesting accessories. Read How-To Make Topical Shadow Boxes.)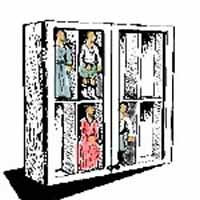 For lots and lots of dolls, or dolls that want to be seen and not touched, a Display Case -with a lock- lovingly mounted on the wall is the way to go.
For the do-it-yourselfer, check out my articles on Designing and Building your own Display Case that is perfect for your doll collection.
Finally, my research leads me to understand that collecting dolls is more then just collecting dolls. Paper dolls are popular. One of my Document-mounts would make the perfect display for your best paper-doll plate.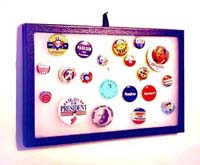 And for collections of doll clothes and accessories -without the doll- a Riker Mount would be perfect.

Interesting Links:

This site is not so much for collectors as it is for buying quality toys that will be collectible in a generation or two, but toys2buy.com has some excellent articles on the subject of toys, toy safety, buying toys, selecting the right toy, and just everything toy related.

Gary Sowatzka has simply the best article on how to get started at doll collection. Undoubtedly even the seasoned collector will find something here interesting.

Doll Attic is mostly Barbies and a nice forum and commitment to the customer's satisfaction. But a Jell-o Fun Barbie? (There is evidently much in this world that this particular wood worker just can not expect to understand.)
Now this old boy is some kind of committed to his subject, lots & lots of Japaneese Dolls.



Barbee Dolls are the center of Marl & B's site. Good depth, resources, and gossip etc..

This is a BIG site. My Favorite Doll is a tad commercial for my taste, but also has excellent articles and lots of information. Their list of doll categories appears to cover the whole ball of wax.

Dolls is dolls, right? Beats me -but the Original Paper Doll Artists Guild has some beautiful illustrations of fashion through the ages.

Top Doll Sites has has ALL the doll sites there are. Period